FUNDRAISER SUPPORT FOR ORTIZ FAMILY CHILDREN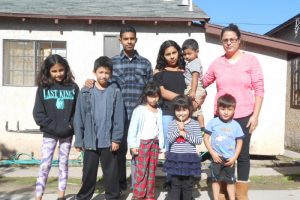 On January 5, 2017, in the city of Oxnard, the Ortiz children lost their mother to domestic violence.  There are six children ages 2, 3, 6, 10, 14 and 16 years.  The children are now in the care of their guardian. Their guardian is their cousin.  She is a young mother herself with two children ages 3 and 7.  The guardian had to quit her job in order to in order to care for the younger children.  She is also enduring a health issue that requires surgery which she had to put off due to not having health insurance.  In the meantime, this family of four has grown to a family of ten, and they are living on the husband's income which has made it financially hard on the family.  The hope of community friends is to help this family as much as possible with financial donations.  NLPOA Ventura County is supporting this cause.   Please donate to assist these children whose world has been changed forever.  Thank you for your generous support.
GoFundMe Account Link:
NLPOA VENTURA COUNTY GOODWILL TOUR CONTINUES
This year Mike Aranda visited Washington DC.  In between the museum and other tours, he contacted law enforcement officers from several area agencies.  Most were not aware of NLPOA so Mike provided the information for them to contact the National NLPOA.
Heroes and Helpers
2014
Scholarship Banquets
Strawberry Festival Events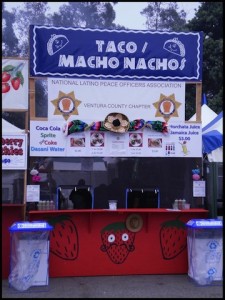 Comedy Shows